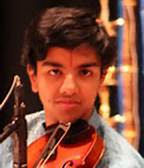 "Award-winning young Carnatic violinist"
http://www.brindavani.org/kamalakiran-vinjamuri.html
The Prism Coffeehouse in partnership with SPICMACAY at UVA presents an evening of Indian classical music on Friday, October 28th at 7pm at Cville Coffee. Kamalakiran Vinjamuri, a virtuoso violinist based in Northern Virginia will be performing a concert of South Indian classical music. Vinjamuri will be accompanied by a second violinist and a percussionist.

Vinjamuri first took to the stage at the age of two in a dance ballet. Since then, he has made his mark as a violin prodigy, first studying under his father and grandfather during his early years, and then training with preeminent Carnatic musicians including Avasarala Kanyakumari and M. Vijayalakshmi. He has given many performances and won numerous music competitions both in the United States and India. Kamalakiran Vinjamuri's beautiful playing is sure to leave you spellbound.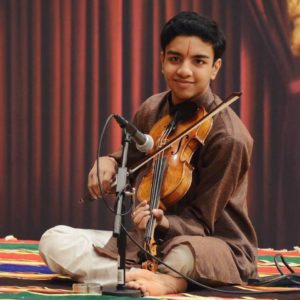 This concert is presented in partnership with The Society for the Promotion of Indian Classical Music and Culture Amongst Youth (SPICMACAY) at UVA.
For those without a credit card, you can also e-mail prismcoffeehouse@gmail.com to reserve your ticket(s).