Geoff Muldaur
The Prism Coffeehouse Presents:
Geoff Muldaur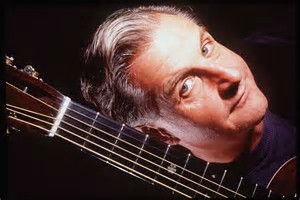 Saturday October 21
http://www.geoffmuldaur.com/
$18 advance / $20 door
Great Voice & Musical Force and Iconic Veteran of '60s Folk Music:
"Bob Dylan didn't want to be Woody Guthrie. He wanted to be Geoff Muldaur. Geoff was the Big Man On Campus. He still is." — Van Dyke Parks
"Geoff has always been one of my favorite singers." — Bonnie Raitt
"Someone I've always admired from afar." — John Cale
"Hearing his new record reminds me of why I fell for this guy in the first place. This album is long overdue and I've never heard him sound better." — Maria Muldaur
"Geoff Muldaur was and is one of my musical heroes. When I listen to him sing and play, I can hear the coal mine, the cotton field, and last, but certainly foremost, the boy's boarding school." — Loudon Wainwright III
"I was immediately taken with Geoff Muldaur's rich soulful voice, masterful phrasing and guitar playing when I first heard him." — Lucinda Williams
"Geoff is not only one of my favorite musicians, but one of my favorite people." — Bobby Charles.
"[Geoff's] the female Carolyn Hester." — Bob Dylan
"One of the few white men who should own a guitar. A great crooner…and cute too." — Martin Mull
"The Lovin Spoonful's favorite singer went and got better." — John Sebastian
"Geoff has a voice like nobody else. When he sings you just have to listen. He has a way with a song that makes you wish it would never end. The combination of Geoff's amazing voice and the way he wraps it around a song makes his music irresistible." — Tom Rush
"Mole is always great, but in the last few years he's really come into his own." — Dave Von Ronk
"His high, tremulous voice and funky sensibilities have inspired…serious players who translated the results to their audiences. One of the living masters of American home-grown music…" — Peter Coyote