Beppe Gambetta
The Prism Coffeehouse is delighted to announce the return of
Beppe Gambetta : Italy's Flatpicking Guitar Maestro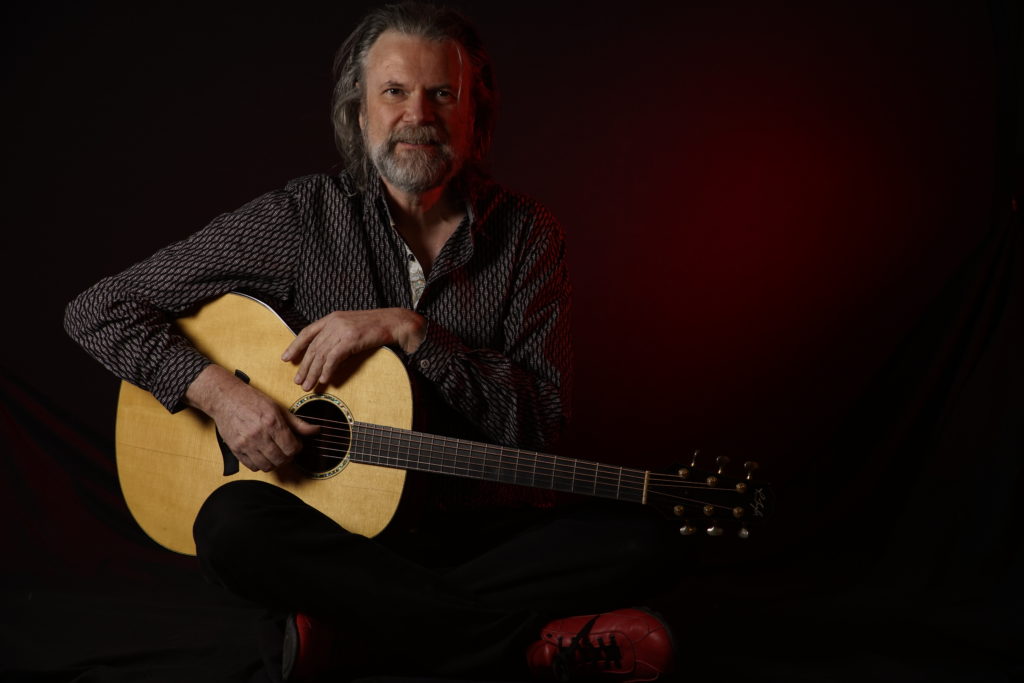 Friday October 13th at 7pm / Doors open at 6:30pm
at C'ville Coffee,
1301 Harris Street,
Charlottesville, VA 22903
Tickets $16 adv/$18 door
Advance tickets available at
http://prismcoffeehouse.org/index.php/events/beppe-gambetta/ or by
emailing prismcoffeehouse@gmail.com
World renowned Italian flatpicking guitarist Beppe Gambetta was a
regular visitor to the Prism Coffeehouse in its heyday on the corner of
Gordon Avenue and Rugby Road in Charlottesville between 1994 and 2006,
and The Prism is delighted to announce, after many years, his return to
the Prism stage at its new home at C'ville Coffee, another 2017 concert
not to be missed!
Beppe Gambetta's reputation in the U.S. and Canada is reinforced by his
participation in prestigious festivals like the Walnut Valley Festival
in Winfield, Kansas, Merlefest in North Carolina, the Four Corners
Festival in Colorado and Canadian Folk Festivals in Winnipeg and
Edmonton, as well as events like the radio shows "All Things Considered"
and "E-Town". Beppe has performed in major venues such as the Ryman
Auditorium in Nashville, Tennessee and the Metropolitan Museum of Art in
New York. In his career he has performed with some great heroes of the
folk scene like David Grisman, Gene Parsons, Doc Watson, Norman Blake
and with the band Men Of Steel: an international guitar summit (Dan
Crary, Tony McManus and Don Ross) of different guitar schools with
complex musical interactions.
In a world dominated by the trends and logic of the market Gambetta's
playing and singing stand out for their intimate emotions,
communication, research in tone, sobriety and humour. An inspired music
that modestly avoids relying solely on his high level of technical
excellence, but also reveals the innermost feelings of a brilliant,
playful mind that is always exploring and innovating while staying
firmly routed in tradition. With America in his heart and his roots in
the sun and the olive trees of the Mediterranean sea, he naturally and
seamlessly bridges the shores of the two continents, creating in spite
of the interposed ocean a musical "koiné" (fusion) where American roots
music and Ligurian tradition, emigration songs and folk ballads, steel
string guitars and vintage harp guitars not only co-exist but interact,
weaving a deep dialog unaware of any rigid classification. Music on its
way, proud of the past but looking to the future, able to talk to us in
the present because it is rooted in the history of generations of men
and women so different but so equal to us. Strolling music, intolerant
of frontiers and passports, exclusions and obsessions. Vital music.
"Italian guitarist, Beppe Gambetta is considered by many musicians in
the world as one of, if not the best, acoustic guitarists. His talent,
his taste, and his execution are superb. In this latest release (The
American Album), Gambetta returns to the bluegrass field with a very
nice selection of familiars and originals…This is a wonderful project
of clean guitar interpretations that both musicians and non-pickers
should enjoy" (BF, Bluegrass Unlimited).
"Although he is a self-described acolyte of guitar legends such as Tony
Rice and Doc Watson – he ended with a blistering tribute to the recently
deceased flatpicker – Gambetta's talent has earned him a place in their
figurative company. He is undeniably a guitar guy, but more importantly,
the audience left knowing that he's a people person, too." (Casey
Phillips, Times Free Press)
"Beppe Gambetta is an Artist. He inhabits a vantage point and possesses
a world view that sets him apart from the crowded phalanx of merely
great pickers. But just as importantly, he has the skills with a
flatpick to articulate and bring to us the thoughts and feelings of his
soul" (Kevin Stevenson, Flatpicking Guitar Magazine).
"This was such exciting, varied, satisfying and just downright musical
music that I wanted more, particularly of Gambetta in florid Italianate
style…"
(Brian Miller, BBC RADIO Scotland)
"Get him on a stage and his fingers speak a language all their own.
After all, he's not known as the 'Italian King of the flatpick guitar'
for nothing."
(Steve Wildsmith, The Daily Times)
"His incredible versatility combined with his charm and engaging stage
presence make Beppe's concerts evenings of high quality music and
relaxed entertainment. Over-riding all else, however, is the brilliance
of his talent…"
(Cornish Guardian)